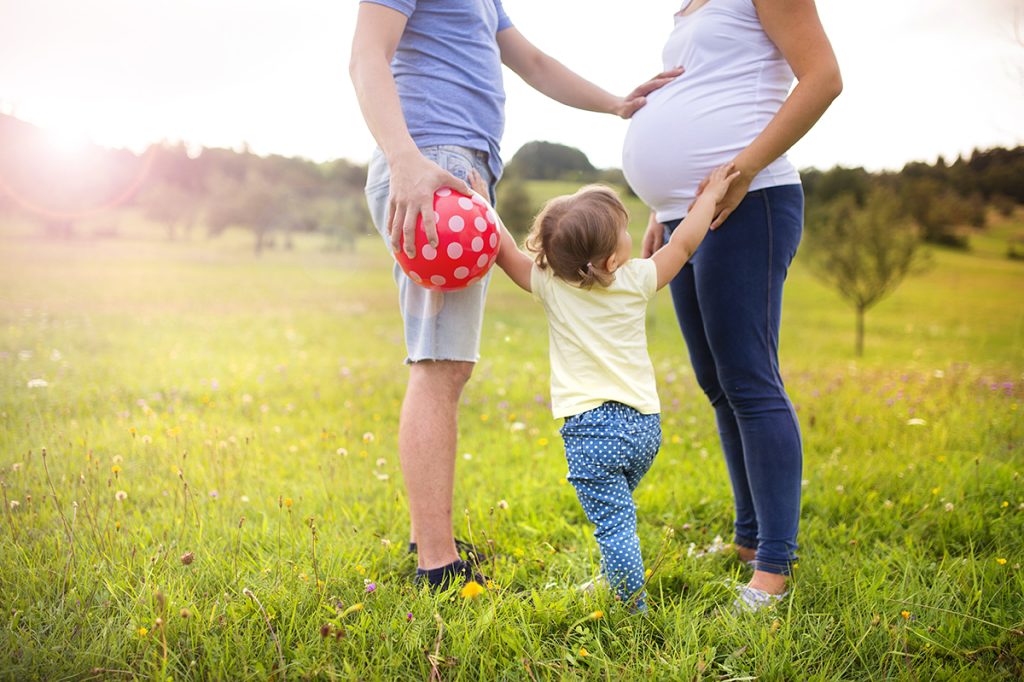 Your teeth and mouth both need care that is specific to your age. Young children are monitored for teeth breaking through the gums and tooth decay while aging adults watch for gum disease, decay and wear.. You will need to see the dentist more or less often during each season of your life. Village Center Dentistry offers dental care for the whole family in San Diego, and no matter your age, daily dental hygiene is essential to long-lasting oral health.
Infants and Young Kids
Babies often cut their first tooth around six months, but some may not have teeth until they're closer to 1 year old. The American Dental Association recommends parents bring their infant in for an exam when they get that first tooth or by their first birthday. Even infants can develop cavities, so these visits and good oral hygiene are essential from the beginning.
Our dentist will tell you how often to bring your child in after this first visit and walk you through how to clean and care for their emerging teeth as they grow and start to lose their baby teeth. The most important step you can take during this age is to instill good habits such as rinsing with water after meals and brushing every day.
Teenagers and Young Adults
Teens are not known for their excellent dental care. These years are when junk food, lack of brushing and other habits jeopardize the teeth and gums. You can make sure your children are brushing thoroughly and flossing in their younger years, but teenagers are more complicated. Braces and wisdom teeth are standard in this age group, which requires additional visits. Pre-teen and teenage kids should see the dentist at least every six months, depending on their oral health and orthodontic needs.
Adults 40 and Under
While adults are supposed to be the prime examples of proper dental care, this is not always the case. A busy schedule can make it challenging to keep up with brushing twice a day, flossing and rinsing. It is best to have bi-annual teeth cleanings and dental exams, but many adults need them more often, depending on the state of their gums and teeth. If you have overcrowded teeth, bacteria quickly builds up in those areas and leads to tooth decay.
Cosmetic dentistry is common in this age group. Teeth whitening, cosmetic crowns,  porcelain veneers and other treatments can give you a brighter smile free of chips, cracks and discoloration.
Pregnancy
Growing your family is an exciting time, and pregnancy comes with many body changes. You expect the baby bump and nausea but probably not the bleeding gums, loose teeth and potential for cavities and gum disease. Make sure you see the dentist during pregnancy to keep your mouth clean and healthy. Our dentist may recommend coming in during the second and third trimesters to keep gingivitis (early-stage gum disease) in check or address any other changes to your oral health.
Adults 40-60
The older you get, the more likely you are to experience chronic health conditions, and many of them can apply to your mouth as well. Diabetes, heart disease and other disorders have been linked to tooth and mouth concerns such as gum disease. Your teeth cleanings and dental exams can even help pinpoint early warning signs of some conditions.
This age group is when adults are slightly more at risk of losing one or more teeth, which need to be treated right away to prevent further tooth loss, migrating teeth and bone recession. Other concerns for adults include tooth sensitivity, dry mouth, tooth fractures, worn tooth enamel and oral cancer, though these may affect adults of any age. Continue with bi-annual dental exams and cleanings but contact Village Center Dentistry if you notice significant changes in your teeth, gums or mouth.
Adults 60 and Older
Adults over 60 are more likely to take medications that may affect oral health and have difficulty keeping up with daily brushing and flossing. The 60-and-up age group may struggle with one or more health concerns that limit their ability to brush effectively. Restorative dentistry measures can prevent further issues. How often you see the dentist when you are over 60 will depend on your overall health and oral health, but it may be more often than twice a year.
Schedule a Dental Exam at Village Center Dentistry
Dental hygiene, proper nutrition and hydration can help maintain a healthy mouth in people of all ages. How often your family members need to see the dentist depends on their stage in life and current oral health.
Contact Village Center Dentistry in San Diego to schedule a dental exam with Dr. Jennifer Santoro. Call 858-566-8510 or email us today.