Dental Exams in Scripps Ranch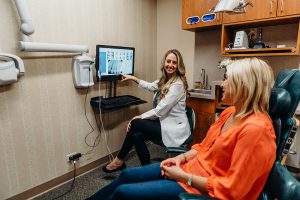 Dr. Jennifer Santoro recommends that you have a dental exam every six months. These appointments are a prime opportunity for her to get a comprehensive look inside your mouth to see if there are any signs of disease, decay and other problems. Dental exams are usually coupled with a professional cleaning, during which our team of hygienists use special instruments and techniques to thoroughly clean your teeth. Even if you brush and floss daily, there are certain nooks and crannies you will never be able to reach on your own — spots that require professional attention.
Why Dental Exams Are Important
Regular dental exams are important because some dental diseases and problems don't cause any noticeable symptoms. Just because you aren't experiencing any pain doesn't mean your oral health is perfect. Dr. Santoro is trained to identify signs of "silent" diseases; she also uses diagnostic technology like X-rays to help look for problems that are not visible to the naked eye, such as cavities between the teeth or a problem with the bone that holds the teeth in place.
If you do happen to have dental decay or disease, it's better to identify it early and start treatment intervention immediately. In the case of a cavity, Dr. Santoro can use conservative techniques, removing as little tooth structure as possible and preserving the majority of the natural tooth. This is better for your long-term oral health. Consider the alternative: If dental disease goes unnoticed, it can gradually worsen over time. Catching problems in the later stages may require invasive, costly and unnecessary care. Repairing a large cavity may require removing more tooth structure and placing a larger filling or a crown.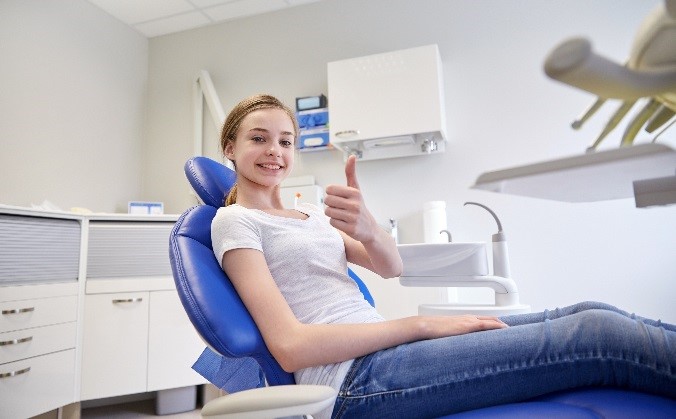 During a dental exam Dr. Santoro may detect other problems that may compromise your oral and overall health. For example, she may notice that your bite is off, and your upper and lower teeth do not fit together properly when you close your mouth. A bad bite can cause serious complications down the line, including jaw pain, facial pain and temporomandibular joint (TMJ) disease. Or, Dr. Santoro may notice that the chewing surfaces of your teeth look especially worn, which suggests you may grind your teeth at night. After catching a problem like this, she can immediately recommend a suitable treatment option.
What Happens During a Dental Exam
Dental exams involve several components, including a thorough check of the teeth, gums, bite, jaw joint, head and neck. Dr. Santoro looks for any signs of the following:
Plaque and tartar deposits
Periodontal (gum) disease
Oral cancer
Tooth decay
Broken or loose teeth
A problem with the way the teeth fit together or make contact
Excessive wear on the teeth
Damaged fillings
Changes in the gum tissue that hugs the teeth
Problems with any dental restorations or dentures
Depending on how often you have dental visits and when your last set of X-rays was taken, Dr. Santoro may recommend taking a new set of radiographs. These images allow her to get a visual of the inside of the teeth, areas between the teeth and the structures holding the teeth in place. She may also order other diagnostic testing as needed.
During your dental exam, you may also be asked questions about your oral hygiene practices, diet and other lifestyle habits. Dr. Santoro and our team can provide recommendations for refining your brushing or flossing habits or making other tweaks as needed to optimize your oral health.
Book Your Next Dental Exam
To schedule your next dental exam at Village Center Dentistry, please call us at or email us today.