Cosmetic Dentistry Options in Scripps Ranch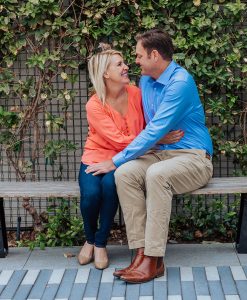 Cosmetic dentistry is a group of services designed to improve the appearance of the teeth, gums and overall smile. This area of dentistry is extremely popular among people that have always been self-conscious of their smiles, and people that notice aesthetic changes in their smiles over time and wish to correct them. Advances in modern dentistry make cosmetic treatments quicker, more comfortable and more affordable than ever.
The quality of your cosmetic dentistry results hinges on the experience and skill of the dentist performing the work. Dr. Jennifer Santoro of Village Center Dentistry is a leading Scripps Ranch cosmetic dentist who has helped hundreds of people look and feel more attractive, thanks to treatments like teeth whitening, the placement of porcelain veneers, and Invisalign.
What Can Cosmetic Dentistry Accomplish?
Cosmetic dentistry can accomplish the following:
Conceal tooth stains or discoloration
Brighten dull or yellowish teeth
Improve tooth alignment
Close small spaces between the teeth
Cover up minor imperfections such as slight chips or cracks or minor tooth wear
Replace old, unattractive restorations (e.g., metal crowns or fillings)
Improve the size or shape of individual teeth and/or the entire smile
Cosmetic Dentistry Treatment Options
Dr. Santoro offers a wide range of cosmetic dentistry treatment options, including the following: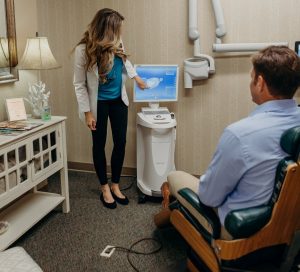 The Chairside Economical Restorations of Esthetic Ceramic or CEREC® system is an incredible technology that allows Dr. Santoro to design, construct and place dental restorations in a single visit. One of the most common applications of the CEREC system is to design and create dental crowns to replace failing large, old fillings that are placed over your remaining tooth structure that is lacking strength and beauty. CEREC dental crowns are very lifelike and very strong, and can restore your smile to its optimal appearance.
Veneers are dental restorations for teeth that are cosmetically pleasing and as Dr. Santoro uses the analogy, best described as being like a gel manicure for your fingertips. Dr. Santoro can place a single veneer over one of your teeth to improve its size, shape, color or to cover up a stain, chip or crack. She can also place a set of veneers over multiple teeth to create a gorgeous, uniform-looking smile. This is a very tailored treatment plan based on each individual person, so if you have any questions or are considering this option, please schedule an appointment to see Dr. Santoro today.
Teeth whitening uses strong bleaching products to lift stains and brighten the teeth up to 8 shades. Dr. Santoro offers professional chairside whitening, called Zoom, as well as customized take-home kits for you to use at home or on the go.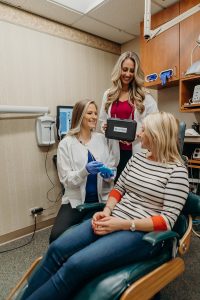 The Invisalign and ClearCorrect systems are excellent alternatives to traditional orthodontic care and allow Dr. Santoro to improve the appearance of crooked or poorly aligned teeth without having to place metal braces. Each of the systems use sets of nearly invisible plastic aligners to gradually shift your teeth into the proper position and alignment.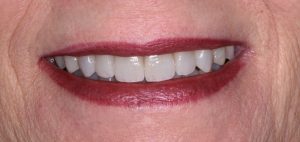 Custom smile design is the process of identifying single to multiple cosmetic flaws in your smile and correcting them through a combination of cosmetic dentistry treatments. A smile design and makeover with Dr. Santoro could involve any combination of teeth whitening, the placement of veneers, Invisalign and other aesthetic treatments.
Book a Cosmetic Dentistry Consultation
To learn more about cosmetic dentistry in Scripps Ranch, please call or email Dr. Santoro at Village Center Dentistry.