Smile Design in Scripps Ranch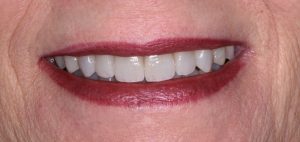 Smile design is the process of improving the esthetics of your smile through a combination of cosmetic dentistry treatments. The goal is to design and create the smile you've always dreamed of. Dr. Jennifer Santoro will work one-on-one with you to identify what bothers you about your teeth and smile, and then customize a treatment plan to improve each element.
Because smile design is a highly customized process that blends math and science, you want to work with a highly talented cosmetic dentist that takes the time to understand you and your goals. Dr. Santoro has a keen eye for the finer details, which is a valuable asset for creating gorgeous smiles that leave a lasting impression.
What Does a Smile Design Entail?
Every patient's smile design experience is unique. Your smile design will involve treatments to address your individualized concerns and goals and develop a harmonious, balanced smile.
Generally, the smile design process can accomplish any of the following:
Whitening the teeth and concealing stains or discoloration
Closing small spaces between the teeth
Improving the size, shape or alignment of the teeth
Repairing damaged or decayed teeth
Replacing old metal restorations
Improving the way the upper and lower teeth fit together (i.e., the bite)
Improving the ratio of gums to teeth, or evening out the gumline
Smile Design Treatment Details
The first step of the smile design process is to sit down with Dr. Santoro to discuss what bothers you about your smile and what you want it to look like after treatment. She will perform a thorough dental examination and gather records like X-rays and digital images to help her plan out your treatment.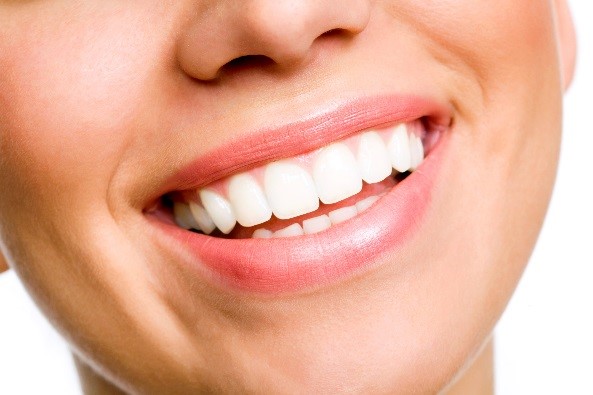 Together, the two of you will determine the treatment(s) necessary to fix what bothers you and create your dream smile. As you build out your treatment plan and design your dream smile, Dr. Santoro will consider the overall appearance of your smile as well as the finer details, like the ratio of tooth width to height, the horizontal alignment of your smile and the amount of gum tissue that shows when you smile. All of these elements are integral to a balanced, symmetrical and harmonious smile.
Once you have determined what is needed to create your dream smile, you and Dr. Santoro can build out your treatment plan step by step. Some patients have their entire treatment performed in one day, whereas others opt to space out treatments because of their schedule or their budget. Smile design treatment plans that require restorations such as veneers or crowns normally require several weeks for the creation of the pieces, although in some cases, Dr. Santoro can place same day crowns with the CEREC system. The total treatment time and number of appointments depends on the scope of your smile design and how you space out the process.
Learn More about Smile Design
For more information about the smile design process, or to schedule a consultation with Dr. Santoro, please contact Village Center Dentistry. You can reach us by calling 858-566-8510 or sending us an email.