CEREC Same-Day Crowns in Scripps Ranch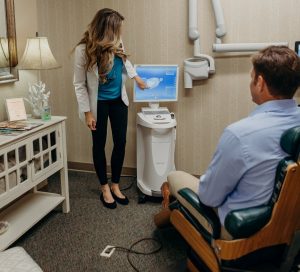 Dr. Jennifer Santoro and the entire team at Village Center Dentistry believe our patients deserve the absolute best that technology has to offer. Dr. Santoro has found that a state-of-the-art system called CEREC, short for Chairside Economical Restorations of Esthetic Ceramic, saves our patients significant time . Thanks to the CEREC system, you no longer have to schedule multiple visits to have a single crown placed; you can receive a top-quality restoration in a single visit! The CEREC system has completely revolutionized the process by which Dr. Santoro designs, constructs and places dental crowns.
Understanding the CEREC Process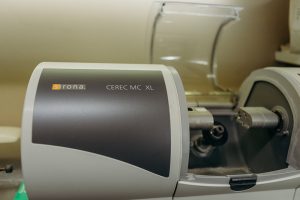 CEREC uses computer-assisted design and manufacturing to design and mill ceramic crowns during one dental appointment. First, Dr. Santoro will evaluate your affected tooth or teeth and determine whether CEREC crowns are suitable for yo ur case. If so, she will numb the mouth and prepare the tooth or teeth receiving the crowns by removing any damaged or decayed tooth structure. Dr. Santoro practices conservative dentistry, and always tries to preserve as much healthy tooth structure as possible.
Once the tooth has been prepared, a digital camera will scan the tooth and mouth to gather information that helps design the restoration. These digital images will be sent to the CEREC computer, where the software converts them into a three-dimensional model of the affected tooth.
CAD-CAM technology will design the crown to fit your exact measurements and specifications. You and Dr. Santoro will select the ceramic material that most closely matches your surrounding teeth, so your restoration will blend in seamlessly.
Then, the CEREC milling unit will construct your crown from the selected block of porcelain. Once it is ready, Dr. Santoro will position it in your mouth to check its fit and your bite. She can make any modifications necessary to improve its look or feel.
Finally, the crown is bonded to your tooth and polished. It should look exactly like your natural teeth and it should feel comfortable in your mouth.
Benefits of CEREC Crowns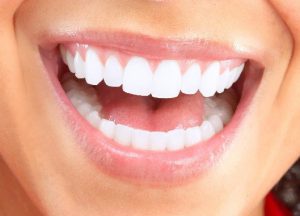 Our patients love CEREC because the technology has simplified the process of getting a crown. Instead of having to block out time to attend several appointments and go back and forth about the crown's fit and feel, you can complete treatment in a single visit. This reduces the overall costs, time and effort needed for dental crowns. There is no need to have messy impressions taken or wear an ill-fitting temporary crown while the permanent restoration is being created in a dental laboratory. The old temporary crowns caused gum irritation, which is now avoided with the one day CEREC crown.
Also, the crowns are crafted from the finest, most lifelike and metal-free materials, and designed to last many years without problems. They restore weak or compromised teeth to their natural beauty, function and strength, saving the tooth from being extracted.
Learn More about CEREC Same Day Crowns
If you would like to learn more about the CEREC system or speak with Dr. Santoro about your personal dental needs, please book a consultation at Village Center Dentistry. You can call or email us today.