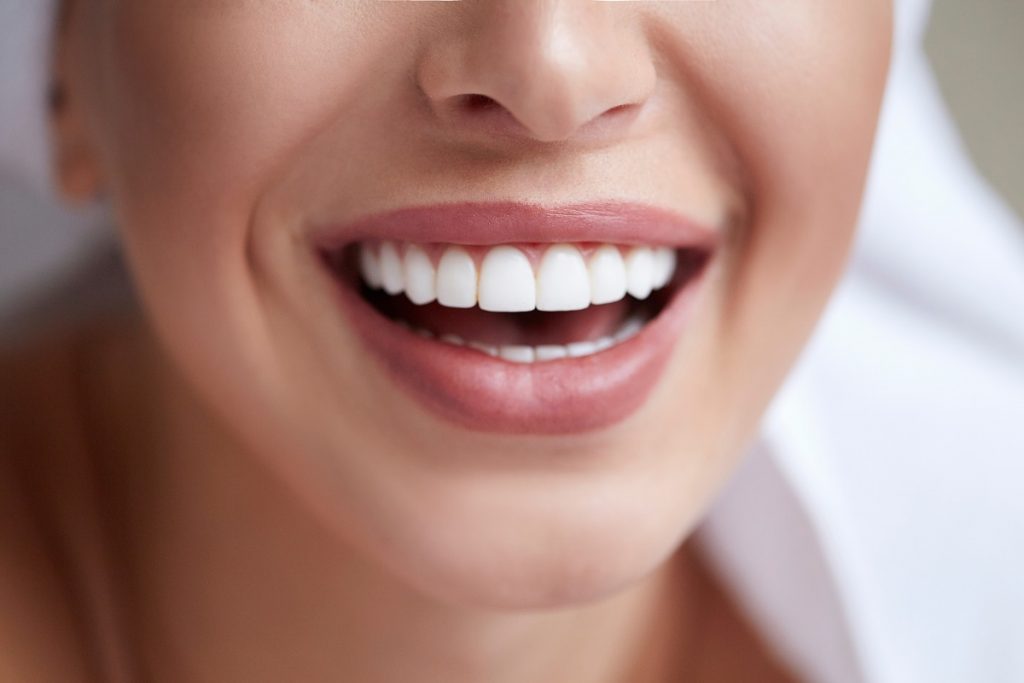 Dental veneers can cosmetically correct a host of teeth problems. With proper care, veneers can last 10 to 25 years. Opting for dental veneers means there are a lot of treatments you can skip. Dr. Jennifer Santoro discusses what dental treatments you no longer need and which are still critical after getting veneers.
Dental Veneers  
Porcelain veneers, thin porcelain slices placed over the teeth, can transform your smile. It is, however, a permanent process. Once the veneers are in place, the teeth will always require veneers or other restorative protection.
Orthodontics
Some patients may avoid orthodontics by going the porcelain veneers route. Veneers can give slightly crooked teeth a straight appearance. Patients with very crooked teeth will still have to choose between traditional braces or invisible aligners such as Invisalign.
Tooth Whitening
Once you have veneers, it is unlikely you will need regular tooth whitening. Over time, veneers can stain, especially for those who smoke or drink a lot of red wine, coffee or tea.
While you may never need to whiten your teeth again after getting porcelain veneers, never try a DIY treatment if the teeth do appear discolored. Only a dentist should ever use whitening products on discolored veneers.
Crowns    
A dental crown will fix cracks or chips, but so can a porcelain veneer. A crown covers the entire tooth and is much thicker than a veneer. The teeth need more filing or grinding to fit a crown as opposed to a veneer.
Teeth that have undergone a root canal or have an especially large filling require crowns. Teeth with minor cracks or chips are generally good candidates for veneers.
Dental Treatments You Cannot Skip
While skipping treatment for primarily cosmetic issues is one thing, never skip a dental treatment related to health. For instance, if you have been diagnosed with a cavity, it requires prompt treatment so the decay does not spread.
The same holds true for your semi-annual dental checkup. During these checkups, the professional cleanings help keep veneers as bright as possible and the gums as healthy as possible!
Contact Us 
If you would like more information about veneers and the difference they can make in your smile, contact Dr. Santoro at Village Center Dentistry at (858) 566-8510 and schedule a consultation. Receive the personalized care and individual attention you deserve. She will let you know whether you are a candidate for porcelain veneers, and advise you of other cosmetic dentistry options.